AFL's Top 5 All-Time Legends
SPORTS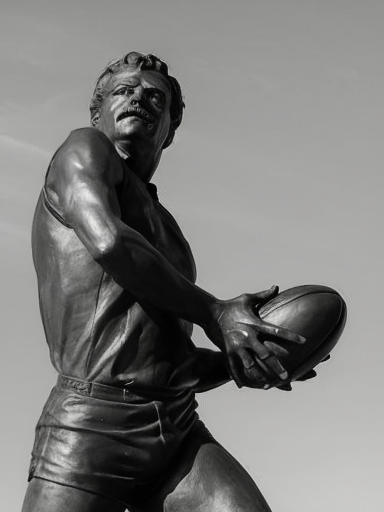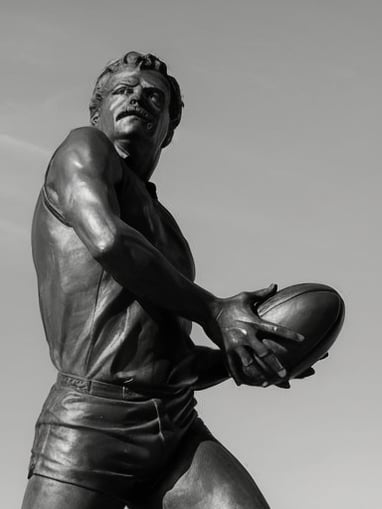 Explore AFL's top five legends. Dive into their stellar careers, impressive achievements, and profound impact on Aussie Rules Football.
Introduction
How do we define a legend? Is it about their charisma, skills, or the legacy they leave behind? In the case of AFL, or Aussie Rules as it's affectionately known, legends are defined by all these aspects and more. This article will delve into the top five all-time legends in AFL history. So, let's kick this off, shall we?
What is AFL?
First off, for the uninitiated, what is AFL? Aussie Rules, officially known as the Australian Football League (AFL), is a sport that uniquely blends physicality, skill, and strategy. AFL games are a sight to behold, with players showcasing their prowess in kicking, marking, and handballing the oval-shaped ball across a large oval field.
The Importance of Legends in AFL
How They Shape the Game
The impact of a true legend goes beyond individual stats or accolades. They redefine the way the game is played, set new standards, and inspire future generations. Through their innovation, determination, and extraordinary abilities, these legends have irrevocably shaped AFL.
Their Lasting Impact
Even after they hang up their boots, these legends continue to resonate with the sport. They leave a lasting legacy through their groundbreaking playstyle, sportsmanship, and contributions to their respective clubs and the game as a whole.
Criteria for Being an AFL Legend
What sets these top players apart from the rest? Is it the number of games played? Goals scored? Premierships won? All these factors are important, but the true measure of an AFL legend lies in their profound impact on the game and their ability to consistently perform at a high level, regardless of the circumstances.
Top 5 All-Time Legends in AFL
Now, it's time to reveal the top 5 all-time legends in AFL history. Buckle up, because we're about to embark on a journey through AFL's most glorious moments.
1. Leigh Matthews
Early Career
Known as 'Lethal Leigh', Matthews began his illustrious career in the 1970s with the Hawthorn Football Club.
Achievements
Matthews' reputation as one of the most ferocious players in AFL history is well-deserved. His record includes four premierships, eight Hawthorn best and fairest awards, and the 1982 Brownlow Medal.
2. Wayne Carey
Early Career
'The King', as Carey is fondly known, started his reign at the North Melbourne Football Club in the late 1980s.
Achievements
Carey led his team to two premierships and won the North Melbourne best and fairest award four times. His remarkable skill set and leadership make him one of the sport's greatest.
3. Gary Ablett Sr.
Early Career
The 'God' of football, Ablett Sr. began his divine reign at the Geelong Football Club in the early 1980s.
Achievements
Ablett Sr.'s incredible athleticism and scoring ability led him to win three Coleman Medals and a place in the AFL Hall of Fame.
4. Lance Franklin
Early Career
'Buddy' Franklin exploded onto the AFL scene in the mid-2000s with Hawthorn.
Achievements
Franklin's speed, size, and left-foot kick have earned him four Coleman Medals and two premierships. He's a modern legend still carving his legacy.
5. Ted Whitten
Early Career
'Teddy Whitten', started his career with the Footscray Football Club in the early 1950s.
Achievements
Whitten was an outstanding player and coach, earning five best and fairest awards and a place in the AFL's Team of the Century.
Conclusion
While this list is far from exhaustive, it captures the essence of what makes a true AFL legend. These players have left an indelible mark on the AFL landscape, with each bringing a unique style and setting new standards for future generations. They've embodied the spirit of Aussie Rules, making the game what it is today - a thrilling spectacle filled with passion, skill, and an enduring love for the sport.
FAQs
1. Who is considered the greatest AFL player of all time?
There's no definitive answer as it's subjective, but Leigh Matthews often tops such lists.
2. Are there any active players who could become legends?
Indeed, players like Dustin Martin and Patrick Dangerfield are carving out impressive careers.
3. What makes AFL different from other sports?
AFL uniquely blends physicality, skill, and strategy, offering a thrilling spectator experience.
4. How many players are there in an AFL team?
An AFL team has 18 players on the field with 4 interchange players on the bench.
5. How can I start watching AFL?
You can watch AFL games live, on television, or via online streaming platforms. Following AFL social media platforms and reading sports news can also help you understand the game better.